A few weeks ago I received a package in the mail.
So fun. As I played with them for far longer than a 31 year old woman probably should, my mind went wild with ideas on what to make with them. See, they're just fun!
They screamed summer to me. Sun and beach and freedom.
My husband and I are going on a cruise for out 10th Anniversary in a couple of months (66 days, not that I have a countdown going or anything…) and I decided I wanted to make an accessory for our Mexican vacation.
I love how my fish bracelet turned out and am wearing it already.
With all the snow still coming down around here, I figured it might also help as my shout out to the universe that I'm ready for sun, dangit! Please?
The bracelet is super easy to make. If you can run your sewing machine at all, and have 20 minutes to spare, you're set.
So start with
Take your strip and fold it in half, right sides together (my strip was made with pieced fabric, so there's a seam in the middle. pay no attention to it. you know, other than just now when I drew your attention to it). Stitch up along the raw edge, 1/4 inch in
Turn your newly sewn tube right side out
Press with the seam down the center of one side
Set your machine to a basting stitch, the longest stitch length
Using the center seam as a guide, sew a basting stitch the length of the strip. DO NOT BACKSTITCH. Leave a length of thread at either end, about 4 inches long or so
At either end, fold the raw edge over twice and [regular] stitch in place
Take your huge-eyed needle and thread one end of ribbon through it. You don't need to cut off the ribbon from the spool. You can work off the spool as you go here.
Begin threading the fish beads on the ribbon in the order you'll want them on your bracelet.
Grab your zipper foot and slap it on your machine
Continue this process for all beads: sliding one up, bar tack, side one up, bar tack, etc until you've reached the end of the strip/last of the beads
And that's it!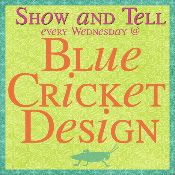 And thank you to Totally Tutorials for hosting this great Exchange Program, and Christie at A Lemon Squeezy Home for taking pictures of my hairy man arms.
You Told Me: 4/1/10 Cris, "I think I'm going to take this a bit further and make a really great belt with some fab beads I've been holding onto."