Hello, friends!  Have you been following along at Family Ever After with Rach's Sewlebrity Crush series?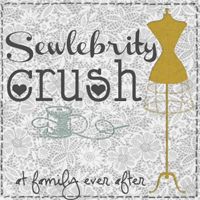 It's seriously such an awesome time.  So many amazing blogs and talented women sharing so many fun tutorials and ideas.  I'm not sure why Rach asked me to play along, but I'm flattered as anything that she did!  Come on by today to Family Ever After to get the scoop on a bag to hold your child's treats, toys and other necessities, oh! and it also just so happens to double as a washable sketch pad. 
Awesome sauce, right?  
Click the button to read more!